TDSB Trustee of Don Valley North (Ward 13)
Welcome and thank you for visiting my personal website.
It is my pleasure to be the elected public school board TDSB Trustee for Ward 13 – Don Valley North. My role is to advocate for you and your child, and to represent the needs of all students and parents/guardians across the Toronto District School Board.
On this site you will find important information about our ward, its latest news, and upcoming community events. I encourage you to be involved in anyway you can when it comes to your child's education by attending school councils, ward forums, and actively reaching out to me on your thoughts. 
Please make sure to also subscribe to my community newsletter to get latest information on the TDSB and our community. 
TDSB had recently conducted a Return to School Parent Survey as a part of the community consultation process to develop our operating plan when school reopens in September 2020. Over seventy thousand respondents took part in the survey and the results of the survey is included in the link below.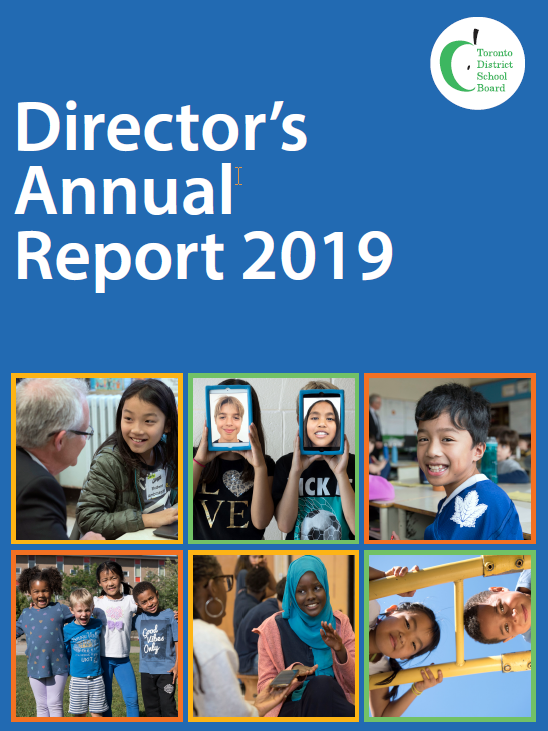 The Director's Annual Report for the Toronto District School Board was released on December 11, 2019. The report is a ministerial requirement that highlights some of the important work that is happening across the system and accomplishments from the past year. Click on the image to see the Report.